Australian Football Memorabilia
Sports memorabilia and collectables are very popular in Australia. In football, things such as footy cards, footy records, signed jerseys and balls, and even old awards and posters can bring in lots of money at auctions. In horse racing, Melbourne Cup racebooks, framed race photos, signed silks and other collectables are always popular. Here are some of our favourite websites for memorabilia:

http://www.mossgreen.com.au/ - excellent place for sports memorabilia auctions including AFL football, cricket, Olympics, horse racing, rugby and much more. Plenty of historical stuff!

http://www.allsportsauctions.com.au/ - mainly framed and autographed sports memorabilia from recent times, but still plenty worth checking out

http://www.abbeysauctions.com.au/collectables.html - regular collectable auctions at their venue in Box Hill. Items can include paintings, stamps, coins and sporting goods, to name a few.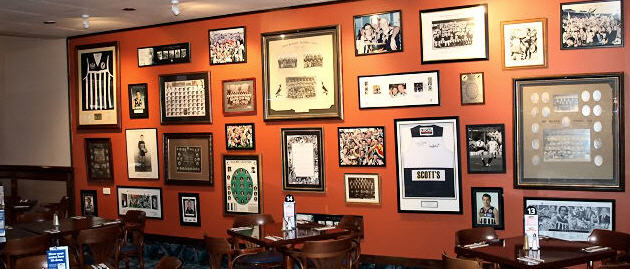 Entertainment for football fundraisers and end of seaon nights

If you have a footy team and are looking for a fun end of season night, I would highly recommend Nicholas J Johnson to perform. He is a magician in Melbourne with a difference. Known as the "honest conman" he reveals the tricks of the trade in a truly entertaining way. Engaging and humerous, it is a great way to wind down after a tough season or the perfect change to sell tickets for a fundraiser for the club. The greatest magic show you'll ever see!

Please visit Temerity.com.au